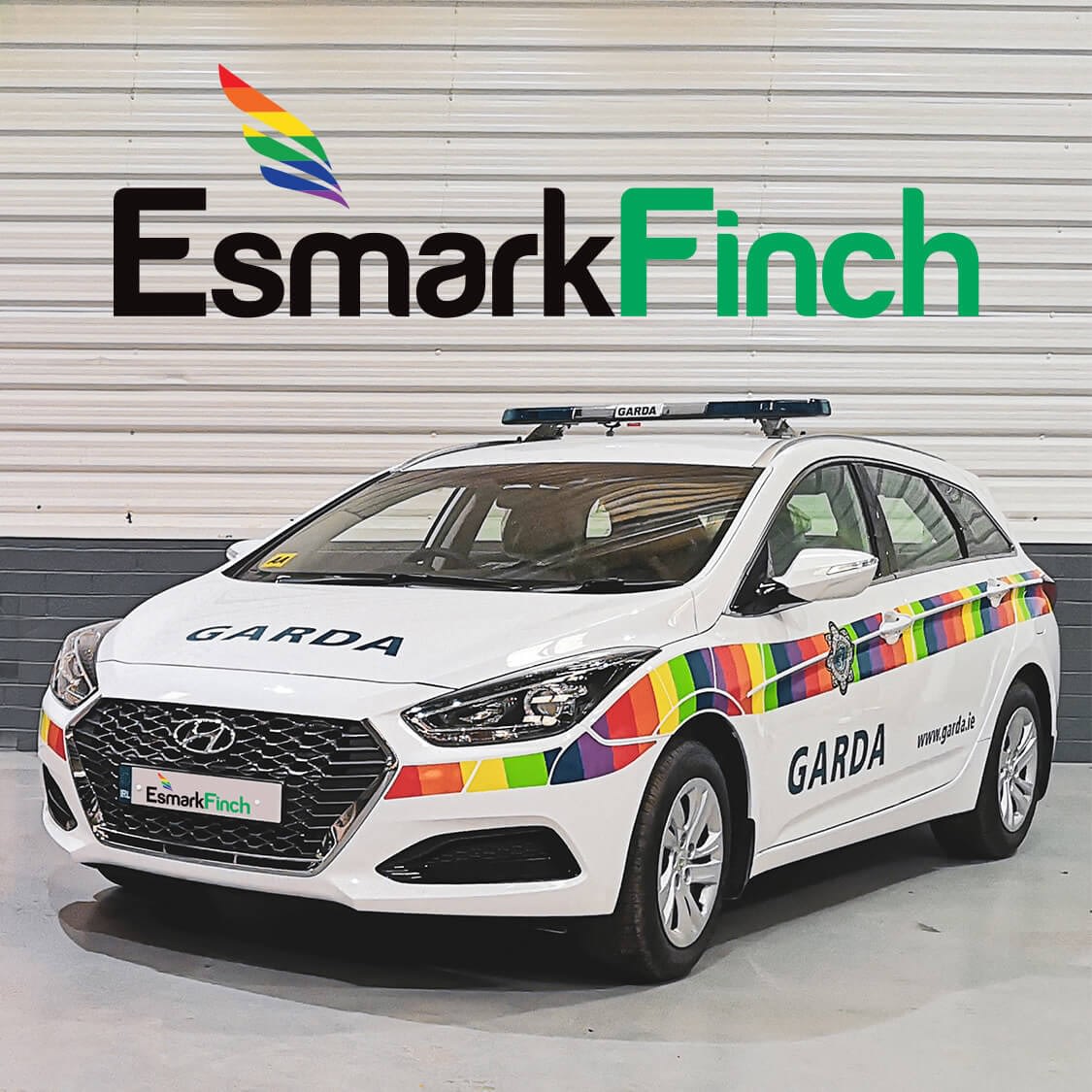 Esmark Finch help

An Garda Síochána

celebrate Pride
Month

2019 by transforming

Hyundai i40s to

the
rainbow colours.
We are extremely proud to be a part of this project of converting these vehicles for the Garda. Our design and graphics team worked closely with Garda Transport to ensure the vehicles were exactly what they wanted. We had fun transforming the Garda branding into the pride colours.
June is Pride Month, when the world LGBT communities come together and celebrate the freedom to be themselves, the Garda wanted to support that and Esmark Finch were honoured to be involved. We've always been proud of our work on Garda vehicles over the years but this project was very special and we're thrilled at how they turned out.
Take a look at them in our workshop below, what do you think?
Happy
Pride
Month
To
Everyone
!