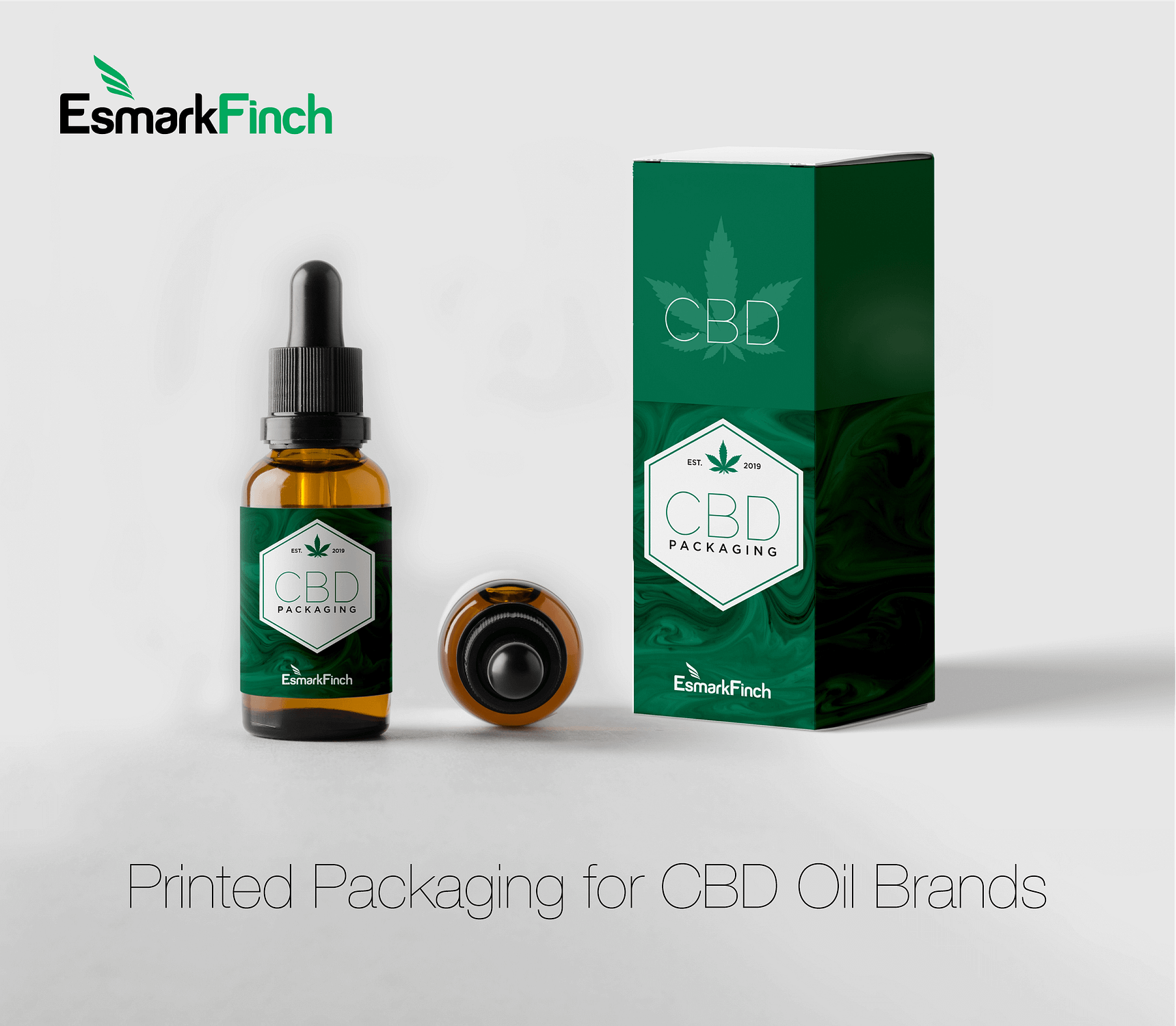 Esmark Finch help CBD brands stand out with their packaging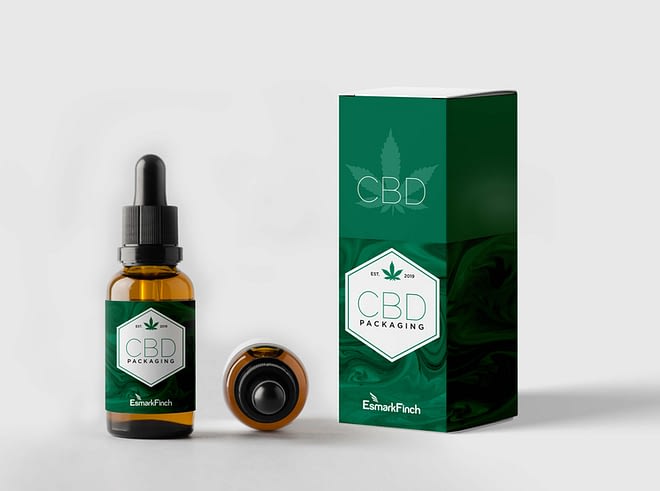 CBD products have exploded onto the market. The popular trend has new brands offering
more inventive products, CBD chocolate, CBD dog treats even CBD bath bombs. But
how do these brands stand out in this increasingly competitive market? Their Packaging!
CBD, short for cannabidiol, is a chemical compound from the cannabis plant. It's a naturally occurring substance that's used in products like oils and edibles to impart a feeling of relaxation and calm. Unlike its cousin tetrahydrocannabinol (THC), it's not psychoactive. (health.com)
CBD claim to have many health benefits. It can help manage anxiety, insomnia and even chronic pain.
Esmark Finch has worked with a few CBD oil brands over the past couple of years, helping them stand out from the crowd through taking advantage of our digital packaging workflow.
Esmark Finch's digital packaging technology allows companies to produce shorter runs of various designs with lower costs, digital makes it possible to generate more versions of packaging, whether its folding cartons or labels. Smart packaging helps companies to meet strategic campaign goals and target their customers more effectively. Digital Printing offers the opportunity to significantly reduce or eliminate inventory and cost-effectively limits waste generated during make-ready or due to obsolescence.
The benefits of Digital Printing are:
On Demand Printing- Print what you need, when you need it. Opportunity to significantly reduce or eliminate inventory and is cost effective in limiting waste.
Quick lead times with lower set up costs- Our digital workflow offers an agile & flexible solution for a shorter turnaround time with enhanced quality and consistency from run to run.
Variable Personalised Printing  - The personalisation aspect of digitally printed packaging is ideal for seasonal promotions, changing artworks, multiple SKU products, rebrands and re-designs as well as the ability to produce prototypes for test marketing.
Consolidate orders-Digital is ideal for multi-SKU products. Consolidate your artwork.
All these benefits of digital printing have helped our clients, especially CBD brands achieve success. Esmark Finch works closely with our clients and help them through the process every step of the way.
If your looking for solutions to packaging, get in touch with us today.