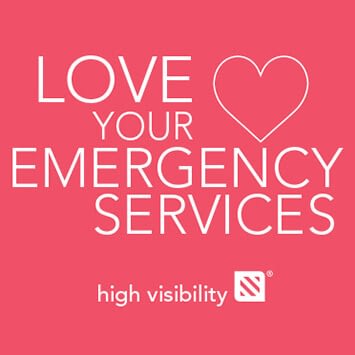 Esmark Finch have worked closely with different areas of the emergency services,
converting their vehicles to ensure they are fully equipped to face any emergency.
The Emergency Services require a complete vehicle identification system to keep their fleets safe when travelling and in a rescue situation.
As a 3M Assured Seal partner we are capable of printing Emergency Service corporate colours using Diamond Grade materials.
We wanted to run a campaign leading up to Valentine's day to highlight the brave, dedicated work of our emergency services. Posting regularly across our social media platforms about different departments of the emergency services. We hoped to encourage people to show their appreciation to the courageous men and women involved in all areas of the emergency services protecting our community.
Most of us know someone who works in the emergency services and are aware that their jobs aren't easy and can put them in stressful and often dangerous situations.
The campaign received a great response from people across the country wanting to show their support to our Emergency Services.
So, don't forget to always… Love Your Emergency Services.