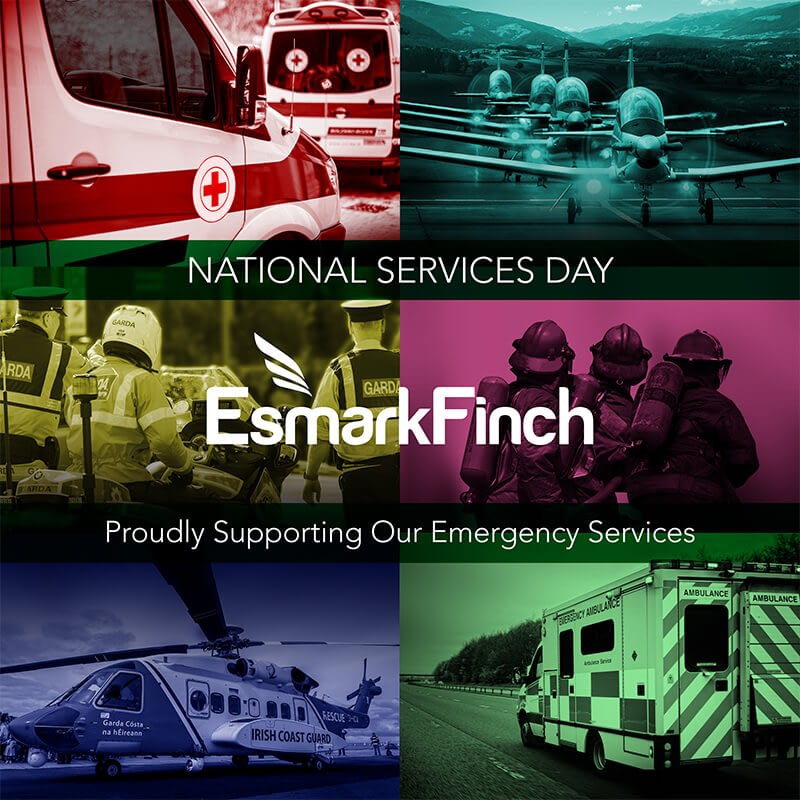 A National Thank You

To The Brave People
Who Keep Us Safe

E

very Day

 

National Services Day is to honour, remember and celebrate the men and women of our frontline and voluntary services throughout Ireland. Esmark Finch have worked closely with different areas of our emergency services and we are thrilled there is a day dedicated to appreciating these brave, dedicated people. 
The National Services Parade takes place in Dublin, on the 7th September 2019 and promises to be 'the biggest gathering, parade and display of frontline, voluntary and security organisations in the country. Over 900 services personnel, over 70 different frontline and voluntary vehicles, 8 different service bands from bagpipes & drums to brass. A display arena within Dublin castle to meet the members and see the equipment.' 
At Esmark Finch, we specialise in vehicle conversions. We transform standard vehicles into specialist vehicles through complex electrical additions, metal fabrication & the addition of high quality reflective graphics. Through the years, our team have worked closely with different areas of the emergency services, converting their vehicles to ensure they are fully equipped to face any emergency.
Our emergency services are the real life heroes. Their courage, dedication and teamwork make them an inspiration to everyone in the community. National Services day is a nationwide event to showcase these dedicated men and women and a chance for the public to say thank you for all they do to keep us safe. It's a family friendly day out which includes face painting, food trucks and the opportunity to get up close to some of the emergency services vehicles. Emergency vehicles Esmark Finch have worked on will be in attendance and the parade promises to be a fantastic day for everyone. You can read more about it here-https://www.nationalservicesday.ie/plan-your-visit 
At Esmark Finch, we'd like to take this moment and say thank you to all the areas of our emergency services. #LOVEYOUREMERGENCYSERVICES