At Esmark Finch we know that packaging is an essential component in the marketing of a product, so we know it needs to make an impact.
We offer bespoke packaging design and printing services for various markets. We are leaders in technology for Digitally Printed Packaging in Ireland and have developed an in-line digital solution for folding cartons. Digital technology enables print on-demand with low set-up costs and no minimum order quantities, reducing storage costs and obsolesce.
The personalisation aspect of digitally printed packaging is ideal for seasonal promotions, changing artworks, multiple SKU products, rebrands and re-designs as well as the ability to produce prototypes for test marketing.
Throughout the years, we have worked closely with companies big and small from various markets, ensuring their packaging is the highest standard. We print carton board boxes, food sleeves and lots of other bespoke packaging.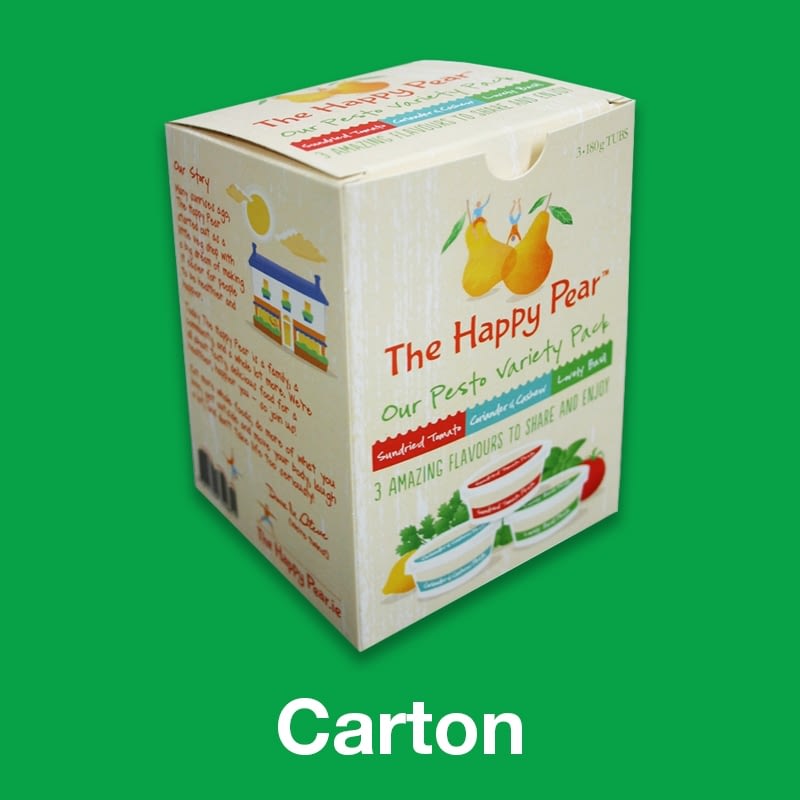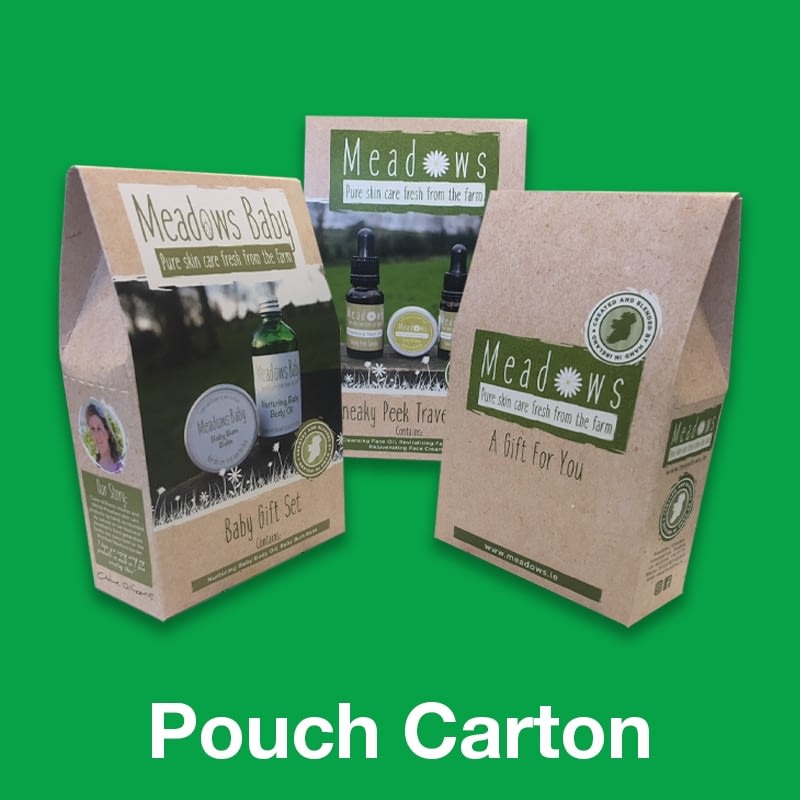 Need a Quote for Carton or Sleeve packaging for your product? Fill out our specifications forms below.
Digital Printing
With personalised, changing artworks, multiple SKUs, NOW is the time for digital printing and at Esmark Finch we specialise in Digital Printing.
Digital Printing allows for the elimination of printing plates, lower die charges meaning it enables lower costs and significantly reduced lead times.
Digital packaging technology allows us to produce shorter runs of various designs at reduced costs making it possible to generate more versions of packaging. It is the ideal solutions for short run promotions, co-branding & seasonal campaigns.
The main benefits of Digital Printing are:
Sustainable Packaging
Esmark Finch produce carton board packaging which is considered the most sustainable form of packaging.
Plastic is now enemy No. 1 and brands are looking for alternative packaging solutions. Esmark Finch has printed on paper board for years and we have always maintained it is the ideal packaging solution.
The board we use for our printing has been manufactured from sustainable stocks and is FSC certified.
We are passionate about finding further sustainable solutions for packaging and we have recently invested in new material. Earth Pact Natural material is environmentally friendly paper made from agricultural waste, adding value to waste by transforming agricultural waste into raw material for paperboard.
Learn more about this material here.
Printing Solutions
Esmark Finch also offer a printing solutions service, producing a variety of print collateral from large format to point-of sale and promotional materials. Our print solutions come from years of experience and skill, with cutting edge technology and a team of specialist production staff. We have worked with both small and large companies across multiple sectors, ensuring a consistent brand image is achieved. Take a further look at our printing service