Description
JOIN THE JUNIOR FORCE TODAY
This 12V Junior Force Kids Electric Ride On Car is suitable for ages 3-6 . This vehicle will be the perfect car for any young law enforcer and comes with a FREE  Junior Force Starter Kit and personalised Reg Plates!
Our Junior Force kits have everything you need for a new recruit and are FREE with every car purchased.
The kit includes:
Junior Force Magnetic Badge
Junior Force Recruiter Certification
Car Registration Certificate
Driving licence
Personalised front and rear number plates
You can keep your documents safe in the colourful folder that the kit comes with.
Please let us know the name you'd like for your Reg plates by leaving the details in the additional notes section when you reach check-out.
Car Features
Junior Force Reflective Graphics- Materials used on actual GARDA cars

Opening doors – Realistic opening doors.

Working suspension – Real working suspension front and rear!

Parental remote control – The car can be used with the in-car controls, using the pedal, forwards/reverse gear-lever and steering wheel, or can optionally be used remotely with the parental control. The parental radio remote can operate from up to around 20m away and controls forwards/reverse and moves the steering wheel left and right.

MP3 player, SD card, USB input – The car comes with a cable which plugs in to the dashboard, allowing an MP3 player or any other SD Card or USB device with a headphones socket to be plugged in, and the music played through the car speaker. Plugging in a device disables the in-car sounds!
Seat belt – The car has a seat belt fitted, to keep your child safe if using the parental remote option.Working lights – The car has working front and rear lights.

Twin motors – Twin motors for each rear drive wheel means better performance on rougher surfaces or grass.

Horn and music sounds – Steering wheel activated horn and music sounds.
Other Information
Parental Remote – Included (optional use)
Suitable age range – 3-5 (or younger with full parental supervision)
Charge time – 10 hours for a full charge
Run time – Up to 1 hour from a full charge (depending on the type of use)
Battery type – 2 x 6V, 4.6Ah lead acid
Motor type – Twin 25W motors
Seat Type – One Seater
Maximum speed – 3.5m/h
Suitable operating surface – Firm, flat surfaces and lawns only.
Dimensions – 93cm long, 58cm wide, 45cm high
NOTE: WHEEL TRIMS ARE NOW SUPPLIED IN BLACK, NOT SILVER
What comes in the box:
(You will need a screwdriver to assemble)
1 x Remote Control
1 x Mp3 Connection Lead
1 x User Manual
1 x 12V Battery and Charger
1 x 12V Junior Force Branded Ride On Car
Warranty:Electric vehicles – 12 Months warranty. Batteries are not covered under the warranty as perishable items and they must be handled and charged correctly. (Min charge 4 hours, max charge 10 hours) If left in storage please charge at least once a month.

*Wear and tear to wheels, reflective markings, text and stickers isn't covered under warranty.
If any product develops a fault within the warranty period you simply need to report it to us so we can send out the appropriate part. If the customer is unable to identify or fit a replacement part the goods can be returned to us and we will either repair or replace it for you. However in many cases it may be quicker and easier for you if we simply send you replacement parts, and if you would prefer this we are very happy to do so.
Delivery:
*Last Order date For Pre-Christmas Deliveries Is 10th December 2018.*
Delivery is 7-10 Working Days, this is estimated and can depend on courier performance, weather conditions etc.
SAFETY INFORMATION: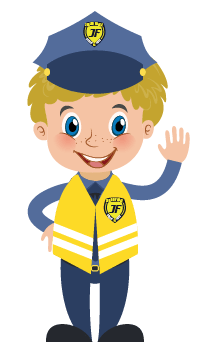 In the interests of your child's safety and the safety of others, please ensure that you fully understand the recommended guidelines for this product.
The ride on battery operated vehicle must not be used on any public roads or pavements. The vehicle should only be used on private property with the permission of the owner.
Please ensure appropriate protective equipment such as a safety helmet and knee and elbow pads should be worn at all times.
An adult should supervise children at all times when using the ride-on car.
It is essential for the child's safety and optimum performance of the product that you fully read and follow all instructions before use. This includes information on the charging of the battery.
Disclaimer: Images are for illustration purposes only and product may have some slight changes.