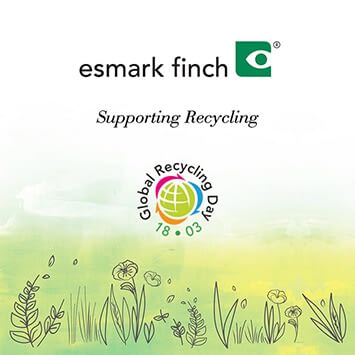 Brand owners are under pressure from customers for solutions for sustainable packaging with 42% of consumers think the food and drink industry should prioritise using packaging that is recyclable (The Grocer). Consumers have higher expectations then ever before and the industry is responding to this.
We are experimenting with Agri-Waste material which is high quality recycled paper made from agricultural waste (leaves and stems) using 100% green energy, giving agricultural waste a second life to produce sustainable paper and paperboard.
Paper Wise, the company that manufactures agri-waste paper says 'Why would you burn agricultural waste when it can be made into a perfect raw material for paper?'
Why should we use primary raw materials for products when there are enough secondary raw materials – residues- available? Resources are scarce and we need to deal with raw materials in a smarter way.'
A bit more about Agricultural Waste:
Agricultural waste, or agricultural residue, contains all parts of the plant that are released with the processing of agricultural crops like rice, grain, and sugarcane and are not suitable for human nutrition, like stems and leaves. This consists of about 80% of the harvest. The food industry only uses a small part of the agricultural crop. Often, only the seeds, fruits, roots and juices are used, which is about 20% of the plant. Because the vast majority of the plant is not of value to the food industry, we call this agricultural waste or agricultural residue.
Global Recycling Day
With the first Global Recycling Day on the 18TH March 2018, the vision being making recycling the seventh recourse, materials such as agri-waste is helping to achieve this and make it a reality. The idea behind agri-waste is that  'Nature knows no waste'. Waste is used for a new purpose. In this case, as raw material for high quality sustainable paper.  Leaves and stems leftover from harvesting are made into raw material for high quality paper and paperboard. This idea fits in perfectly with the vision of Global Recycling Day, making recycling the Seventh Recourse.
We tested the sheets on our Xerox Igen 4 ensuring it printed effectively while then cutting it with our Zund machine. We are very impressed with the quality of the job. We will continue to run tests on agri-waste board and other similar materials, aiming to provide innovative solutions to our clients packaging needs.