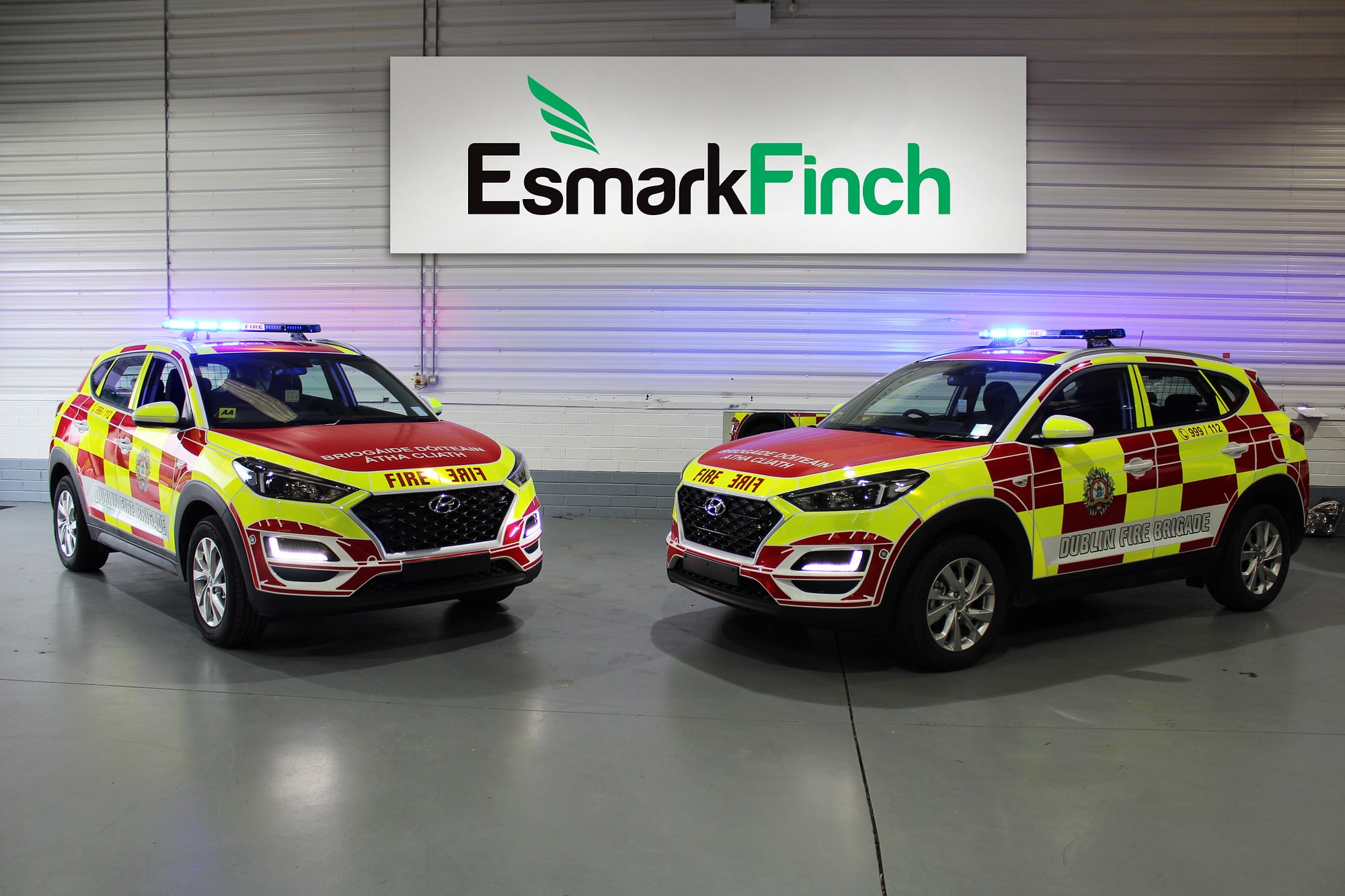 Esmark Finch recently transformed two Hyundai Tucsons for Dublin Fire Brigade.
Esmark Finch were tasked with converting the vehicles, helping to keep firefighters/paramedics safe by ensuring they are visible in even the most extreme weather, through application of premium graphics and emergency lighting.
The new 4x4 vehicles will be based in Dublin Fire Brigade HQ and will be available in the case of adverse weather conditions such as snow and ice or in the event of difficult to reach incidents such as hilly areas during gorse fires.
The vehicles form part of Dublin Fire Brigade's 'Adverse Weather Preparedness Plan' including other contingencies such as snow-socks, road-salt and show-grips.
Esmark Finch completed the full conversion, including lighting, sirens and graphics resulting in state-of-the-art emergency response vehicles. Making them a important addition to the Dublin Fire Brigade fleet.
Take a look at our timelapse video below of the graphics application.
Stay Safe, Stay Visible, With Esmark Finch.